Finding a gift that suits any occasion can be a daunting task. What may be perfect for a birthday may not be appropriate for an anniversary. It can be especially challenging to find a gift that serves both as an apology and a thank-you. It takes a lot of time and effort to find a gift that fits the [...]
Add To Cart
Add 8 Balloons for $42.95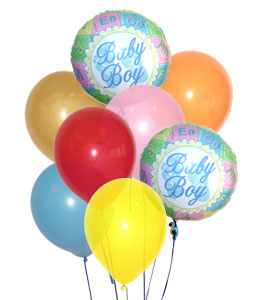 Finding a gift that suits any occasion can be a daunting task. What may be perfect for a birthday may not be appropriate for an anniversary. It can be especially challenging to find a gift that serves both as an apology and a thank-you. It takes a lot of time and effort to find a gift that fits the [...]
Finding a gift that suits any occasion can be a daunting task. What may be perfect for a birthday may not be appropriate for an anniversary. It can be especially challenging to find a gift that serves both as an apology and a thank-you. It takes a lot of time and effort to find a gift that fits the [...]
Finding a gift that suits any occasion can be a daunting task. What may be perfect for a birthday may not be appropriate for an anniversary. It can be especially challenging to find a gift that serves both as an apology and a thank-you. It takes a lot of time and effort to find a gift that fits the bill, and only a few are lucky enough to come across one. However, there is no need to worry if you can't find the perfect gift for every occasion. There are still some amazing options out there that can be used for any event.

Our Basket Full of Wishes is an ideal any-time present that can make your dream of finding the perfect gift come true. This beautiful basket of yellow flowers is sure to brighten up the recipient's day and make them feel good from the inside out. The basket is filled with lively yellow spray roses, Asiatic lilies, miniature gerberas, carnations, alstroemeria, button spray, chrysanthemums, and delightful greenery, topped off with a beautiful butterfly that will melt your loved one's heart and bring a smile to their face.

The yellow hue of the flowers makes this basket even more special, as yellow is associated with happiness, positivity, and joy. By sending this basket, you are letting the recipient know that you wish them nothing but the best and want to bring some sunshine into their life.

To order your own Basket Full of Wishes, simply contact our local florists in Canada or the United States. They will deliver this beauty-in-a-basket right to your doorstep, and even offer same-day delivery for your convenience.
Item No. T27-2A
Price: $84.95