Nothing embodies beauty and grace quite like the color white. Our Isle of White flower arrangement captures the essence of love in a breathtakingly elegant way that is sure to leave the recipient in awe of its abundant white beauty.

This stunning masterpiece features a combination of creamy [...]
Add To Cart
Add 8 Balloons for $42.95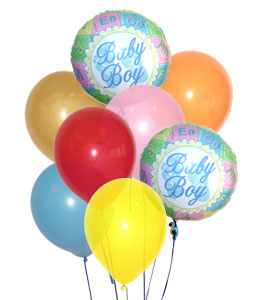 Nothing embodies beauty and grace quite like the color white. Our Isle of White flower arrangement captures the essence of love in a breathtakingly elegant way that is sure to leave the recipient in awe of its abundant white beauty.

This stunning masterpiece features a combination of creamy [...]
Nothing embodies beauty and grace quite like the color white. Our Isle of White flower arrangement captures the essence of love in a breathtakingly elegant way that is sure to leave the recipient in awe of its abundant white beauty.

This stunning masterpiece features a combination of creamy [...]
Nothing embodies beauty and grace quite like the color white. Our Isle of White flower arrangement captures the essence of love in a breathtakingly elegant way that is sure to leave the recipient in awe of its abundant white beauty.

This stunning masterpiece features a combination of creamy roses and white Asiatic lilies that appear to have been plucked straight from paradise. The Isle of White boasts an abundance of large, creamy roses artfully arranged with bold, blooming white lilies to create a captivating arrangement that will not only win over your loved one's heart but also enhance the ambiance of any room it graces.

White roses have long been associated with everlasting love and passion, while lilies are revered as symbols of purity and reverence. Whether you're celebrating love, attending a friend's nuptials, or simply want to show your love, our Isle of White is the perfect choice for any occasion.

This sophisticated beauty is arranged in a clear, round, transparent glass vase that exudes a timeless, regal look that is perfect for any special event. Place your order for the Isle of White today and let its ethereal beauty enchant your loved ones.

Our local florists in Canada and the United States can accommodate advanced bookings or prepare a fresh arrangement for same-day delivery.
Item No. T55-3A
Price: $79.95