Finding the perfect anniversary gift can be quite a daunting task. Despite the giver's desire to bring joy to the recipient, only a few are successful in doing so. The most challenging part of choosing a gift is determining what will make the recipient happy. It can be a tedious process to select an[...]
Add To Cart
Add 8 Balloons for $42.95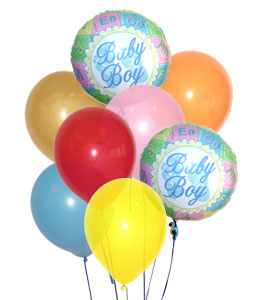 Finding the perfect anniversary gift can be quite a daunting task. Despite the giver's desire to bring joy to the recipient, only a few are successful in doing so. The most challenging part of choosing a gift is determining what will make the recipient happy. It can be a tedious process to select an[...]
Finding the perfect anniversary gift can be quite a daunting task. Despite the giver's desire to bring joy to the recipient, only a few are successful in doing so. The most challenging part of choosing a gift is determining what will make the recipient happy. It can be a tedious process to select an[...]
Finding the perfect anniversary gift can be quite a daunting task. Despite the giver's desire to bring joy to the recipient, only a few are successful in doing so. The most challenging part of choosing a gift is determining what will make the recipient happy. It can be a tedious process to select an anniversary gift because not everyone is aware of the couple's preferences. However, there is one gift that never fails to impress - the Isn't It Romantic bouquet!

Our Isn't It Romantic bouquet is a breathtaking arrangement of flowers that will showcase your excellent taste in gifts. The bouquet's flower arrangement is stunning, with a transparent vase filled with an assortment of soft pink roses, white roses, lilies, lisianthus, sweet pea, and many more. The combination of different shapes and colors of blooms makes the bouquet worth a second glance. Having these flowers in the couple's home will fill the space with a lovely scent, instantly uplifting their mood.

Each flower in the bouquet conveys a unique meaning that is worth sharing with your loved ones. Pink roses symbolize love and adoration, while white roses represent unity and virtue. Lilies are delicate flowers that embody purity, love, and unity. Lisianthus is a floral species that signifies charisma and appreciation. Overall, all the flowers in the bouquet express deep affection.

Make your loved ones' special day even more special by sending them this enchanting bouquet. Our local florists carefully select and arrange the flowers before delivering them to your doorstep. We offer both same-day delivery and advance booking options to our customers.
Item No. T9-1A
Price: $99.95