The feeling of falling in love at first sight is truly remarkable. Your thoughts are consumed by the person you've fallen for and you can't wait to express how much they mean to you. However, finding the right words to articulate your emotions can be a daunting task. It can be challenging to express[...]
Add To Cart
Add 8 Balloons for $42.95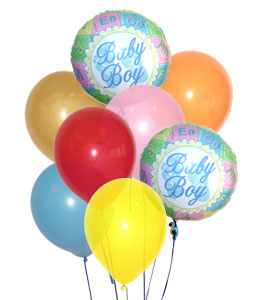 The feeling of falling in love at first sight is truly remarkable. Your thoughts are consumed by the person you've fallen for and you can't wait to express how much they mean to you. However, finding the right words to articulate your emotions can be a daunting task. It can be challenging to express[...]
The feeling of falling in love at first sight is truly remarkable. Your thoughts are consumed by the person you've fallen for and you can't wait to express how much they mean to you. However, finding the right words to articulate your emotions can be a daunting task. It can be challenging to express[...]
The feeling of falling in love at first sight is truly remarkable. Your thoughts are consumed by the person you've fallen for and you can't wait to express how much they mean to you. However, finding the right words to articulate your emotions can be a daunting task. It can be challenging to express your adoration and affection for the person you're deeply in love with.

If you're struggling to find the right words, consider sending our Lavender Wishes bouquet. This arrangement allows you to express your sentiments without having to say a word. The beautiful blossoms convey your emotions in the most captivating way possible.

Lavender Wishes is a stunning bouquet made up of twelve fresh and delicate lavender roses. These flowers make a bold statement and convey your message in a romantic and passionate way. The light purple hue exudes a sense of elegance and grandeur. Lavender roses symbolize love at first sight, making this bouquet the perfect way to express your admiration, adoration, and love for that special someone.

The floral arrangement is further enhanced with elegant greens and eucalyptus, which symbolize the purity of your love and the positive impact your beloved has had on your life.

If you're ready to profess your love to that special someone, order the Lavender Wishes bouquet today. Our local florists in Canada and the US will hand-select the freshest lavender roses and create a stunning floral arrangement that will be delivered promptly to the address and date specified.
Item No. T68-1A
Price: $94.95