If you're looking for a way to convey your love and true sentiments to someone special, we suggest sending them our Madly in Love bouquet. This stunning arrangement is the perfect way to shower your beloved with immense love and affection, as the name suggests.

Featuring a serene blend of ros[...]
Add To Cart
Add 8 Balloons for $42.95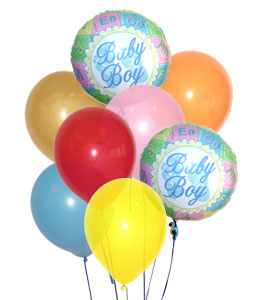 If you're looking for a way to convey your love and true sentiments to someone special, we suggest sending them our Madly in Love bouquet. This stunning arrangement is the perfect way to shower your beloved with immense love and affection, as the name suggests.

Featuring a serene blend of ros[...]
If you're looking for a way to convey your love and true sentiments to someone special, we suggest sending them our Madly in Love bouquet. This stunning arrangement is the perfect way to shower your beloved with immense love and affection, as the name suggests.

Featuring a serene blend of ros[...]
If you're looking for a way to convey your love and true sentiments to someone special, we suggest sending them our Madly in Love bouquet. This stunning arrangement is the perfect way to shower your beloved with immense love and affection, as the name suggests.

Featuring a serene blend of roses in various hues, including deep red, hot pink, lavender, red spray, and coral, this bouquet is guaranteed to make your significant other's heart skip a beat. Although roses are a traditional symbol of love, they never fail to express your emotions.

Each rose in this bouquet is carefully hand-selected to create a meaningful arrangement that speaks volumes about your feelings. The red roses signify romance, beauty, and perfection, while the pink roses represent admiration for your darling. Lavender roses symbolize love at first sight and demonstrate your eagerness to take your relationship to the next level.

What makes this bouquet even more special is its presentation. The flowers are artfully arranged in a transparent glass vase that enhances their visual appeal. This breathtaking bouquet is undoubtedly the most symbolic and touching way to express your love and let your beloved know how much they mean to you.

Ordering this bouquet online from us is a breeze. Simply provide us with the necessary details, such as the delivery address and date, and we'll take care of the rest. Our local florists in Canada and the US will hand-select fresh, fragrant roses and deliver them to you promptly. You can choose to have the bouquet delivered on the same day or schedule a later delivery for a fresh arrangement.
Item No. T9-3A
Price: $199.95