Make your wedding anniversary truly magical by surprising your significant other with Teleflora's Morning Melody bouquet. This heartfelt gift is a beautiful expression of your love and admiration that is sure to impress your beloved and make them feel cherished.

Featuring enchanting lavender[...]
Add To Cart
Add 8 Balloons for $42.95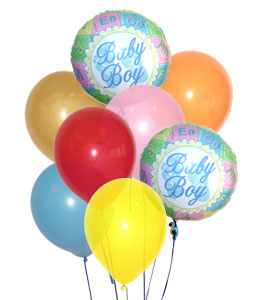 Make your wedding anniversary truly magical by surprising your significant other with Teleflora's Morning Melody bouquet. This heartfelt gift is a beautiful expression of your love and admiration that is sure to impress your beloved and make them feel cherished.

Featuring enchanting lavender[...]
Make your wedding anniversary truly magical by surprising your significant other with Teleflora's Morning Melody bouquet. This heartfelt gift is a beautiful expression of your love and admiration that is sure to impress your beloved and make them feel cherished.

Featuring enchanting lavender[...]
Make your wedding anniversary truly magical by surprising your significant other with Teleflora's Morning Melody bouquet. This heartfelt gift is a beautiful expression of your love and admiration that is sure to impress your beloved and make them feel cherished.

Featuring enchanting lavender roses, which symbolize love at first sight and captivation, this bouquet is the perfect anniversary gift. Lavender roses have long been associated with romantic feelings and intentions, making them a meaningful and thoughtful gesture.

In addition to the lavender roses, the bouquet also includes purple limonium and wax flower, which represent happiness in marriage and a reaffirmation of your love for your partner. The arrangement is beautifully adorned with elegant greenery and a stunning taffeta purple ribbon, adding an extra touch of sophistication. The transparent purple vase further enhances the presentation of the bouquet, making it a truly stunning gift for your anniversary.

Order now and take advantage of our same-day delivery service. Our local florists in the US and Canada will ensure that the bouquet is delivered fresh and on time, without any delay. Show your beloved that your love will continue to grow and flourish for years to come with Teleflora's Morning Melody.
Item No. T68-3A
Price: $69.95