Flowers are an adored and breathtaking gift that can bring a personal touch to any occasion. Whether it's a birthday, anniversary, or any other special event, a stunning bouquet or vase of flowers can make the day even more unforgettable.

Expressing your love for someone through the gift of [...]
Add To Cart
Add 8 Balloons for $42.95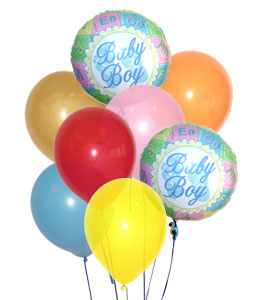 Flowers are an adored and breathtaking gift that can bring a personal touch to any occasion. Whether it's a birthday, anniversary, or any other special event, a stunning bouquet or vase of flowers can make the day even more unforgettable.

Expressing your love for someone through the gift of [...]
Flowers are an adored and breathtaking gift that can bring a personal touch to any occasion. Whether it's a birthday, anniversary, or any other special event, a stunning bouquet or vase of flowers can make the day even more unforgettable.

Expressing your love for someone through the gift of [...]
Flowers are an adored and breathtaking gift that can bring a personal touch to any occasion. Whether it's a birthday, anniversary, or any other special event, a stunning bouquet or vase of flowers can make the day even more unforgettable.

Expressing your love for someone through the gift of flowers is a wonderful way to show your devotion and affection. It is crucial to choose the right flowers to ensure that your message is conveyed clearly. That's where Teleflora's Sunrise Sunset comes in.

This vase is filled with vibrant orange roses, spray roses, gerberas, red carnations, and huckleberry. The bold colors of these flowers are sure to brighten up any room they're placed in.

Orange roses symbolize enthusiasm, passion, and gratitude, making them the perfect choice for expressing your feelings. The spray roses add a delicate touch, while the red gerberas represent desire and love. Together, these flowers create a stunning display that's sure to impress.

To make your gift even more special, you can add 6 latex and 2 mylar balloons with a specific theme. Our local florists in Canada and the U.S. will deliver freshly-picked flowers right to your doorstep. Whether you're planning ahead or need same-day delivery, we've got you covered.
Item No. T47-1A
Price: $74.95