The fall season brings about a feeling of both nostalgia and sadness, as if the falling leaves serve as a reminder that all things come to an end. However, the warm and vibrant shades of amber and gold are just as breathtaking. Despite the challenges and hardships of letting go, there is always some[...]
Add To Cart
Add 8 Balloons for $42.95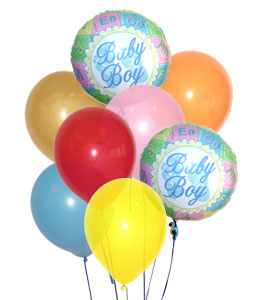 The fall season brings about a feeling of both nostalgia and sadness, as if the falling leaves serve as a reminder that all things come to an end. However, the warm and vibrant shades of amber and gold are just as breathtaking. Despite the challenges and hardships of letting go, there is always some[...]
The fall season brings about a feeling of both nostalgia and sadness, as if the falling leaves serve as a reminder that all things come to an end. However, the warm and vibrant shades of amber and gold are just as breathtaking. Despite the challenges and hardships of letting go, there is always some[...]
The fall season brings about a feeling of both nostalgia and sadness, as if the falling leaves serve as a reminder that all things come to an end. However, the warm and vibrant shades of amber and gold are just as breathtaking. Despite the challenges and hardships of letting go, there is always something to be thankful for. This season truly showcases the wonders of nature.

The Bright Autumn Centerpiece captures the essence of autumn's beauty perfectly. It is a stunning arrangement of the season's most beautiful flowers, as if it has captured the very essence of autumn. The bouquet features deep orange lilies, bright gerbera daisies, and coral roses, creating a wild and enchanting display. The golden Peruvian lilies and wine-colored cushion poms add a touch of warmth and romance. The centerpiece is completed with lush greens and two maroon candles, perfect for a cozy candle-lit dinner.

Whether it's for a fall celebration or a heartfelt gift, the Bright Autumn Centerpiece is guaranteed to be the center of attention. It is available for same-day delivery nationwide through our local florists.
Item No. B4-4112
Price: $74.95