Bring positivity into the lives of your loved ones without any hesitation. The Wondrous Nature Bouquet is an exceptional gift that can awaken hidden emotions and spread joy to that special someone. This anniversary bouquet is a refreshing break from the ordinary, providing a new outlook on life. The[...]
Add To Cart
Add 8 Balloons for $42.95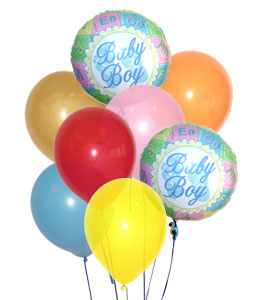 Bring positivity into the lives of your loved ones without any hesitation. The Wondrous Nature Bouquet is an exceptional gift that can awaken hidden emotions and spread joy to that special someone. This anniversary bouquet is a refreshing break from the ordinary, providing a new outlook on life. The[...]
Bring positivity into the lives of your loved ones without any hesitation. The Wondrous Nature Bouquet is an exceptional gift that can awaken hidden emotions and spread joy to that special someone. This anniversary bouquet is a refreshing break from the ordinary, providing a new outlook on life. The[...]
Bring positivity into the lives of your loved ones without any hesitation. The Wondrous Nature Bouquet is an exceptional gift that can awaken hidden emotions and spread joy to that special someone. This anniversary bouquet is a refreshing break from the ordinary, providing a new outlook on life. The burst of vibrant colors can enliven any space and tantalize the senses, making it an excellent decoration that brings new hope.

The Wondrous Nature Bouquet is a sophisticated and elegant flower arrangement. It comes in a round, whitewashed, handled basket with a blend of fuchsia and white stargazer lilies, blue iris, orange mini carnations, classic white daisies, yellow solidago, and purple statice. The explosion of colors is bound to brighten the recipient's day.

Each flower in this bouquet has a unique meaning, conveying profound sentiments of hope and admiration to the receiver. The fuchsia petals represent trust, while the stargazer lilies add a bold and dramatic flair. The blue iris provides striking uniqueness and beauty, while white daisies symbolize innocence and purity. Together, they create an anniversary bouquet that's rich in meaning and has the ability to convey your emotions of love and care.

Our local florists in the United States can make a reservation for your Wondrous Nature Bouquet in advance or prepare a fresh arrangement for same-day delivery. Let the freshness of nature take over your senses and brighten up someone's day!
Item No. C12-4400
Price: $74.95