Marking a couple's anniversary with a delightful gift is a truly special gesture. A heart-warming present has the power to transport them back to the moment when they exchanged their vows. While there are numerous gift options available, nothing can compare to the charm of a Yellow Rose Bouquet. If [...]
Add To Cart
Add 8 Balloons for $42.95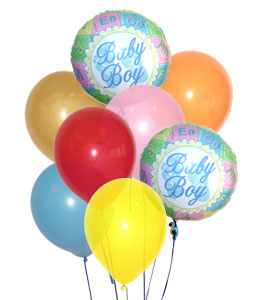 Marking a couple's anniversary with a delightful gift is a truly special gesture. A heart-warming present has the power to transport them back to the moment when they exchanged their vows. While there are numerous gift options available, nothing can compare to the charm of a Yellow Rose Bouquet. If [...]
Marking a couple's anniversary with a delightful gift is a truly special gesture. A heart-warming present has the power to transport them back to the moment when they exchanged their vows. While there are numerous gift options available, nothing can compare to the charm of a Yellow Rose Bouquet. If [...]
Marking a couple's anniversary with a delightful gift is a truly special gesture. A heart-warming present has the power to transport them back to the moment when they exchanged their vows. While there are numerous gift options available, nothing can compare to the charm of a Yellow Rose Bouquet. If you're short on time and can't go shopping, this bouquet of bright blooms is the perfect option for you!

The transparent vase filled with gorgeous yellow roses can brighten up any space. Just a single glance at these yellow roses can bring a huge smile to the recipients' faces, filling them with joy and appreciation. Yellow roses have been associated with happiness for centuries, and they're often used to uplift people's spirits. This stunning hue of these flowers is all about joy and delight, and it conveys a wonderful message of gratitude. The recipient of this bouquet will be filled with appreciation towards you. You can also add eight balloons of your choice to add more excitement.

Getting your hands on this nature's finest is incredibly easy. You don't have to worry about the quality of the bouquet because our top priority is to satisfy our customers. Our local florists handpick the flowers from their garden, arrange them carefully, and ensure that they're delivered as requested. We offer both same-day delivery and advance booking orders, so choose the option that suits you best!
Item No. E7-4808
Price: $89.95