Losing a loved one can be an incredibly devastating experience. The family of the deceased is left to navigate a challenging and emotional time, where their minds are consumed by the memory of their loved one. This can make it difficult for them to prioritize their own well-being, as their grief can[...]
Add To Cart
Add 8 Balloons for $42.95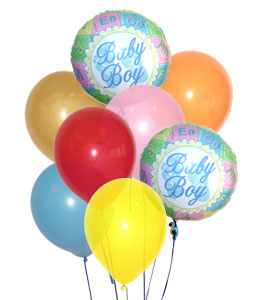 Losing a loved one can be an incredibly devastating experience. The family of the deceased is left to navigate a challenging and emotional time, where their minds are consumed by the memory of their loved one. This can make it difficult for them to prioritize their own well-being, as their grief can[...]
Losing a loved one can be an incredibly devastating experience. The family of the deceased is left to navigate a challenging and emotional time, where their minds are consumed by the memory of their loved one. This can make it difficult for them to prioritize their own well-being, as their grief can[...]
Losing a loved one can be an incredibly devastating experience. The family of the deceased is left to navigate a challenging and emotional time, where their minds are consumed by the memory of their loved one. This can make it difficult for them to prioritize their own well-being, as their grief can take a toll on their physical health. The sadness they feel can often lead to a loss of appetite, which can further impact their overall health. During these times, it's crucial for friends and family to come together and offer their support to those who are grieving.

A great way to show your support is by sending a Thoughtful Gesture Fruit Basket. This simple act of kindness can make a world of difference to someone who is struggling with the loss of a loved one. The basket is filled with a variety of fresh and healthy seasonal fruits, including apples, bananas, pineapples, oranges, and pears. These fruits not only provide a boost of energy, but they can also help to elevate the recipient's mood.

By sending this fruit basket, you are letting the recipient know that they are not alone during this difficult time. Your kind gesture will fill their heart with warmth and remind them that they have people in their life who care about them. The basket is easy to order, and you can choose between same-day delivery or advance booking. Simply provide us with your name, address, and the date you would like the basket delivered, and our local florists will take care of the rest.

In a time where words may not suffice, a small act of kindness like sending a Thoughtful Gesture Fruit Basket can make a significant impact.
Item No. C30-4571
Price: $64.95